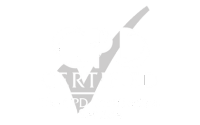 The CPD Certification Service accreditation for this course means that the course content is high-quality, relevant and modern.

This course has passed rigorous checks to ensure that once completed, Users can be confident that what they have learned on this course is effective and relevant for their professional role.

Introduction to Behaviour Management
This is an introductory online training course that provides insight into what good behaviour for learning looks like and how it can be achieved.

You'll learn key strategies that can be used in the classroom to create an environment of positive behaviour.

On completion, learners are awarded an accredited CPD certificate.
Level: Beginner

Duration: 30 mins

Video Time: 20 minutes
Who is this online course for?
Teachers
Teaching Assistants
SEND Teachers
Supply Teachers
Support Staff
Tutors
SENCOs
When teaching, or supporting, children in learning settings, it's really important that a good level of behaviour is maintained. When good behaviour is achieved in a classroom, all students are able to learn successfully without disruption.

There some some simple but effective actions and strategies that can be implemented to encourage good behaviour. This course will give you the knowledge to be proactive and reactive in your management of behaviour.
Key Behaviour Management learning objectives
Understanding why behaviour happens

Types of behaviour

What is 'good behaviour'

Setting expectations

Pre-empting behaviour challenges

Strategies to use
Behaviour Management course content breakdown