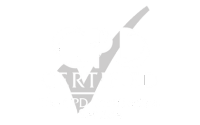 The CPD Certification Service accreditation for this course means that the course content is high-quality, relevant and modern.

This course has passed rigorous checks to ensure that once completed, Users can be confident that what they have learned on this course is effective and relevant for their professional role. After completion, Users have the confidence to deploy their new knowledge and skills to support children and young adults with Autism.

An introduction to Phonics for Teaching Assistants
This free online Phonics training course is specifically designed for Teaching Assistants that are new to teaching Phonics or those who want to refresh and renew their prior knowledge.
Level: Beginner

Duration: 1 hour

Video Time: 30 minutes

Learners: 400+
Who is this online course for?
Teaching Assistants
Support Staff
Phonics is one of the most important areas of early and primary years learning and so it is crucial that Teaching Assistants are able to effectively teach it - and successfully support the Teacher in Phonics teaching.
Key Phonics for Teaching Assistants learning objectives
What is Phonics?

Key Phonics teaching strategies

Key vocabulary

How to plan Phonics sessions

Making Phonics engaging and effective
Phonics for Teaching Assistants course content breakdown