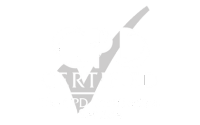 The CPD Certification Service accreditation for this course means that the course content is high-quality, relevant and modern.

This course has passed rigorous checks to ensure that once completed, Users can be confident that the strategies and tools learnt on this course will be effective in their role. Users are instilled with the confidence to deploy their new knowledge and skills.

Being an Effective Middle Leader: Subject Leads
In this course, learners will look at the purpose of Middle Leadership, the requirements of the roles at that level, and the strategies and actions that are needed to take to be effective.

This course is relevant for all Subject Leaders in all types of education institution.

Middle Leaders have a key role in the overall success of their organisations. This course provides actions to ensure this success.

Level: Advanced
Duration: 1 hour
Video time: 30 minutes

Who is this online course for?
Subject Leaders
Teachers seeking professional development
Subject Teachers
Middle Leaders are an integral part of the education system and have a profound effect on the overall running of schools, colleges and academies.

Leadership, collaboration, planning and regular monitoring are key elements of being a Subject Lead. On this course you will learn about these elements and how to use them effectively to fulfil your role as a Leader.
Key learning objectives for Subject Leaders
What is Middle Leadership

How do Subject Leads effect the school

Subject Leads and the curriculum

Being an effective leader

Actions and strategies
Middle Leader: Subject Leads course content breakdown